After more than a decade, we at "Garage Door Repair Bronx" have never ceased to stand by our high standards of service quality. We always see to it that every garage door installation, repair, or replacement we do is topnotch. Customer satisfaction is something we always prioritize. Failing to provide the service our customers deserve is a big no-no for us so we ascertain that everything is just the way it should be.
Dedication to Service Excellence
Garage door service quality may not appear like a serious concern for many but in our company, it is something we treat as a top priority. That's why we always make sure that all our residential and commercial customers get excellent repair, installation, troubleshooting, modification or replacement services. Every job we do is meticulously and promptly done.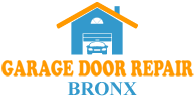 We regularly hold trainings or workshops to continuously support the skills of our personnel. We keep everyone up to date with the latest in garage door repair or troubleshooting, to be able to serve all types of service needs. Actual service experience is also something we emphasize in our company. Expect everyone in our crew to have the adequate hands-on experience in installing or fixing garage doors and door openers of various models such as those of Wayne Dalton, Chamberlain, and Liftmaster. Our personnel also have the knowhow in dealing with electric or automatic doors.
Searching for the company that can provide the most efficient but affordable services for the door of your garage? Don't hesitate to call us. You can also visit our website to learn more about the range of services we offer and the long list of satisfied and impressed clients we have served over the years. Our team of repair and installation experts will always be pleased to be of service to you.