When the time comes to replace the existing garage door, things get difficult because among other things you are called to consider which type of garage door should fit better at your property. It is vital to remember that any substantial change and home improvement must actually ameliorate your everyday life, facilitate your access and ensure greater security. In this sense, you cannot choose aluminum overhead doors just because you like them. You must never make random and hasty decisions when it comes to such serious matters, which have everything to do with your security and convenience and will cost you a lot of money.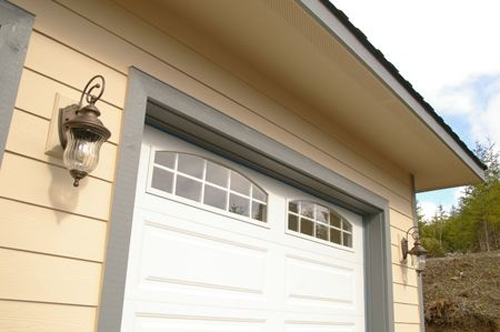 Pick the best garage door type
Selecting the right type of garage door presupposes knowing the needs of your property, the space available in the perimeter and in the garage, and your personal needs. Different doors will have different requirements and so is your property. So, it's best to consider your options and get the best based on your needs.
• Swing hung doors: they are the pioneer style of doors and are made of wood, which means they would rather warp especially if they lack good garage door maintenance. The most important thing is speculating whether you have the space for them because they open like ordinary doors outwards and you need to make sure there is space in the yard.
• Overhead door: it is the most popular one today because it doesn't occupy much space since it runs along garage door tracks and moves all the way up traveling along the ceiling. It will also leave a big opening at the entrance and, thus, it is perfect for smaller garages or people who want to take advantage of their space for activities.
• Sectional doors: they are actually overhead doors but they are not made of a single panel but several panels joined together with hinges. Some people find them more practical and economical because if part of the door is damaged, they won't have to proceed with complete garage door panel replacement; they can just replace the damaged section.
• Rollup doors: they are usually made of metal and are excellent for small places with limited space, small ceiling and commercial use.